Well I have officially failed at blogging regularly, but in my defense it has been a pretty crazy month. We once again traveled up and down the east coast showing Will's documentary, which is always fun, but can be super exhausting as well. We showed the film at a library that was as close to the tip of the Cape in Mass. as one can get. The town was your typical east coast summer vacation spot, and in typical fashion it was completely adorable! I know we have some pictures from that trip some where, but right at this moment I am have no idea where they are, so when/if I find them I will put them up.
After we got back it was time to celebrate Will's Birthday! We went out to a wonderfully yummy Mexican restaurant, with another one of our friends for the celebration. We loaded up on burritos and margaritas, and we made sure to tell the waiter it was Will's birthday so he would get the birthday song and dance and he got a lit
tle more we bargained for haha!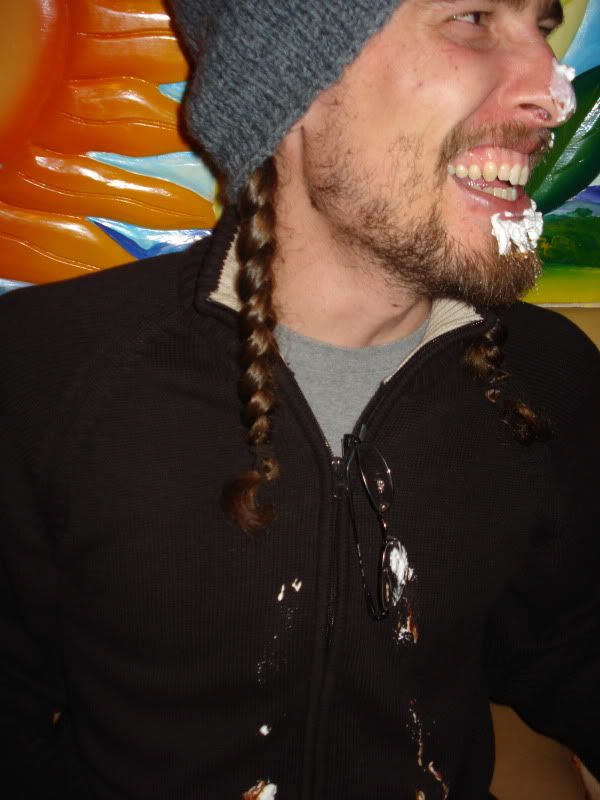 They were suppose to just dab a little whip cream on his nose, but ended getting more of a dousing, haha!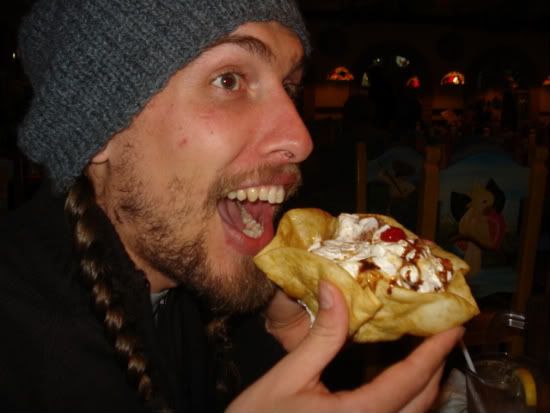 But the ice cream was delicious so all was forgiven!
Then walked down the street to the movie theater to go see Paranormal Activity 2, which was delightfully scary! I am pretty sure I almost broke Will's fingers from squeezing so hard, haha!
Last week we headed on over to D.C to visit with friends and to go to the Rally to Restore Sanity and/or Fear, which was absolutely fantastic! My friend Hannah ended up getting up getting VIP tickets so we ened up right near the stage!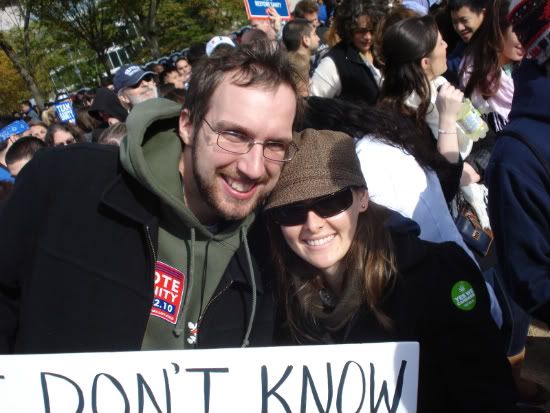 Hannah and her husband Eric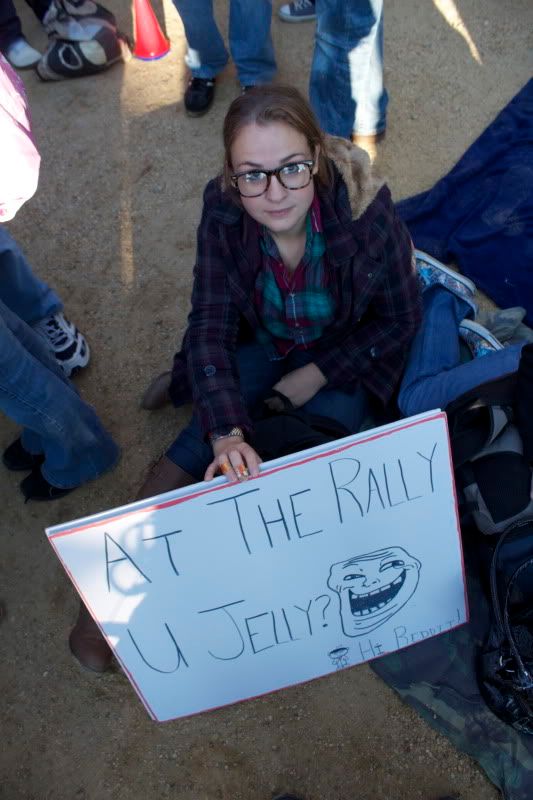 Our rally sign. We went with one of the silliest memes we had recently heard.
October was a crazy busy month but it was full of good times! But hopefully I will be better about blogging this coming month, even though I think it might be even busier than last month, haha!